About Legacy Cremations
Compassionate Service at a Difficult Time
Legacy Cremations of Chippewa Valley is a locally owned pet cremation company founded in 2014. We are based out of Bloomer, Wisconsin and serve the greater Chippewa Valley and surrounding areas. Legacy Cremations provides professional pet cremation, an extensive line of memorial/remembrance products, and compassionate grief support services following the loss of a beloved pet. In addition, we offer many environmentally friendly "green" product options.
Legacy Cremation was founded on the premise that pets are not just animals but rather treasured family members. As pet owners we understand and sympathize with the whirlwind of emotions that surface around the loss of a beloved pet. We handle every situation with the utmost professionalism, respect, and compassion making certain that all services are provided with complete dignity and tact. Legacy Cremations believes in helping you create a lasting tribute to the legacy of your beloved companion. We strive to provide a place where you can say, "Here is the spot I hold the tangible memories of my adored one."
Our Caring Team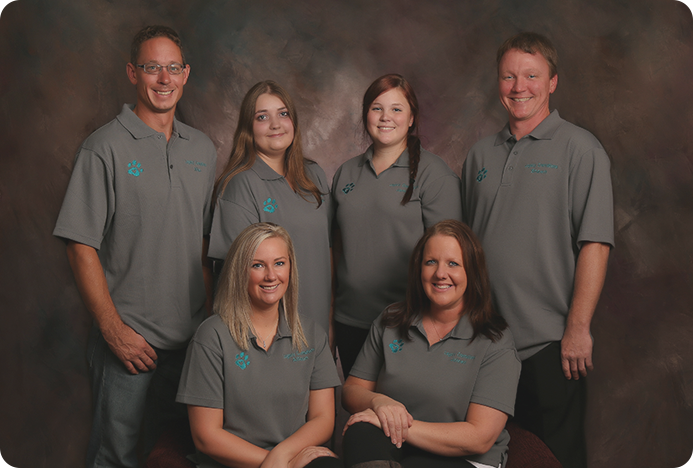 Our dedicated staff members are here to guide you through this difficult journey. We have all lost a faithful animal companion and we realize how difficult it can be to make the right decision about your pet's final care. Our staff members will explain your options and help you make an informed decision for the final care of your beloved pet.
Joleen Minnich is the loving mother of three young children and proud owner of Legacy Cremations, LLC. She has an extensive background caring for animals, from her early years growing up on a dairy farm to working in the Veterinary care field for many years prior to starting Legacy Cremations of Chippewa Valley. She continues to expand her business to serve the greater Chippewa Valley and surrounding areas. She is highly esteemed and respected by her colleagues and heartily recommended by her clientele. The kindness and compassion Joleen exhibits combined with her extensive knowledge, professionalism, and vast work experience make her a tremendous asset to her clients.
Katrina Dutton is a kind, compassionate, sympathetic individual whose love of animals led her to a career in the veterinary industry. Inspired by the loss of her pet, Katrina started her own business, A Charming Legacy, offering unique remembrance products. Katrina' s creative, artistic talents and innovative spirit bring a fresh, unique perspective to the Legacy Cremations team.